This is the next post about my parental leave during April 2021 on the beautiful Açores Islands.
Getting to Pico Island was easy. We dropped the rental car off and paid a 10€ extra cleaning fee because kids 🤷‍♂️ and boarded probably one of the smallest commercial air planes. Siting in row 9 meant that we sat in the very back. That comes with the luxury of having a middle seat. Biggest leg room ever 👌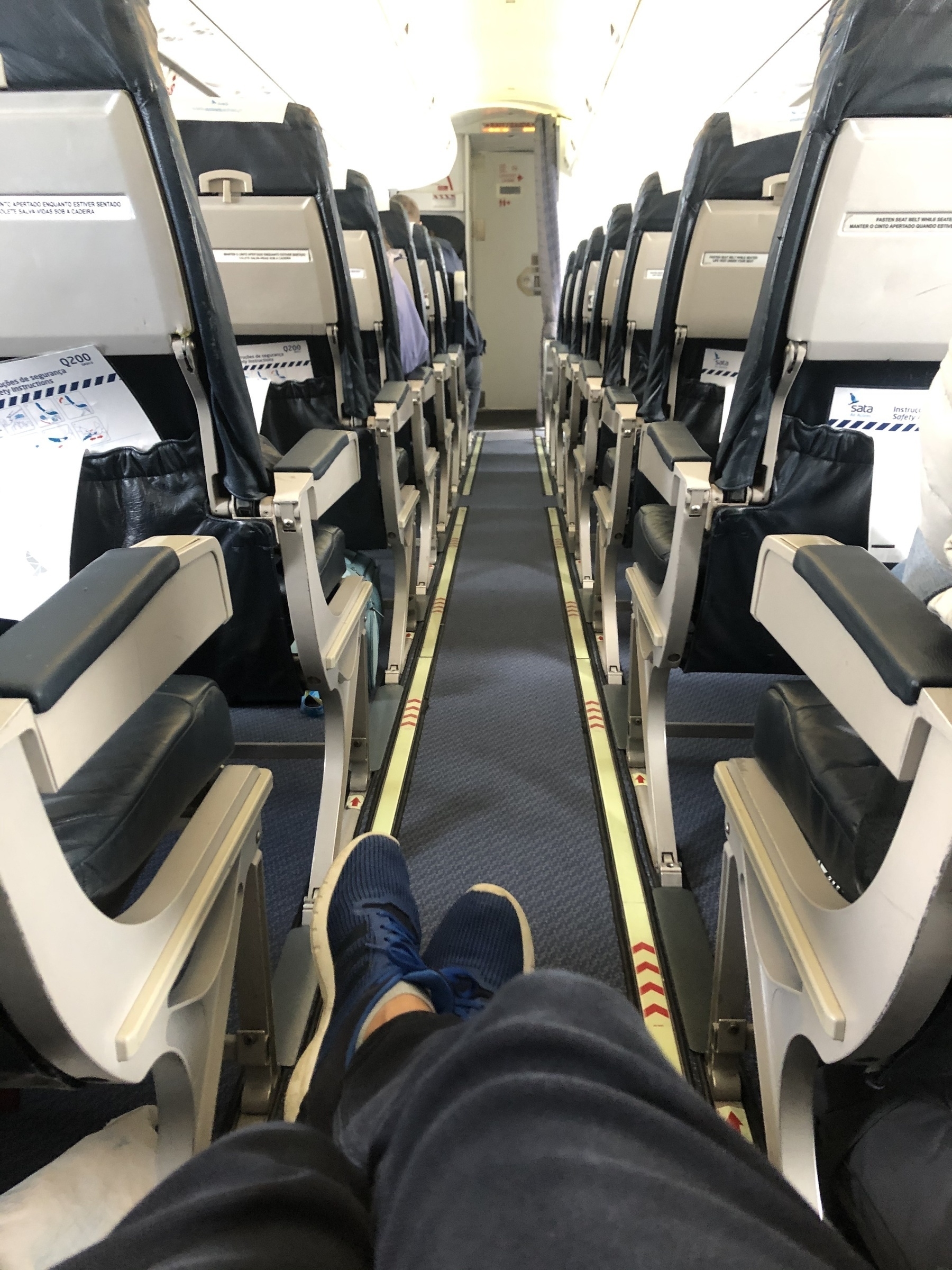 Middle seat view in row 9
After a short 45 mins flight, we got a new rental car to make our way to Prainha - a little village on the north shore. The Airbnb we booked was one of the many reasons we decided to go to Pico instead of one of the other islands. And we weren't let down.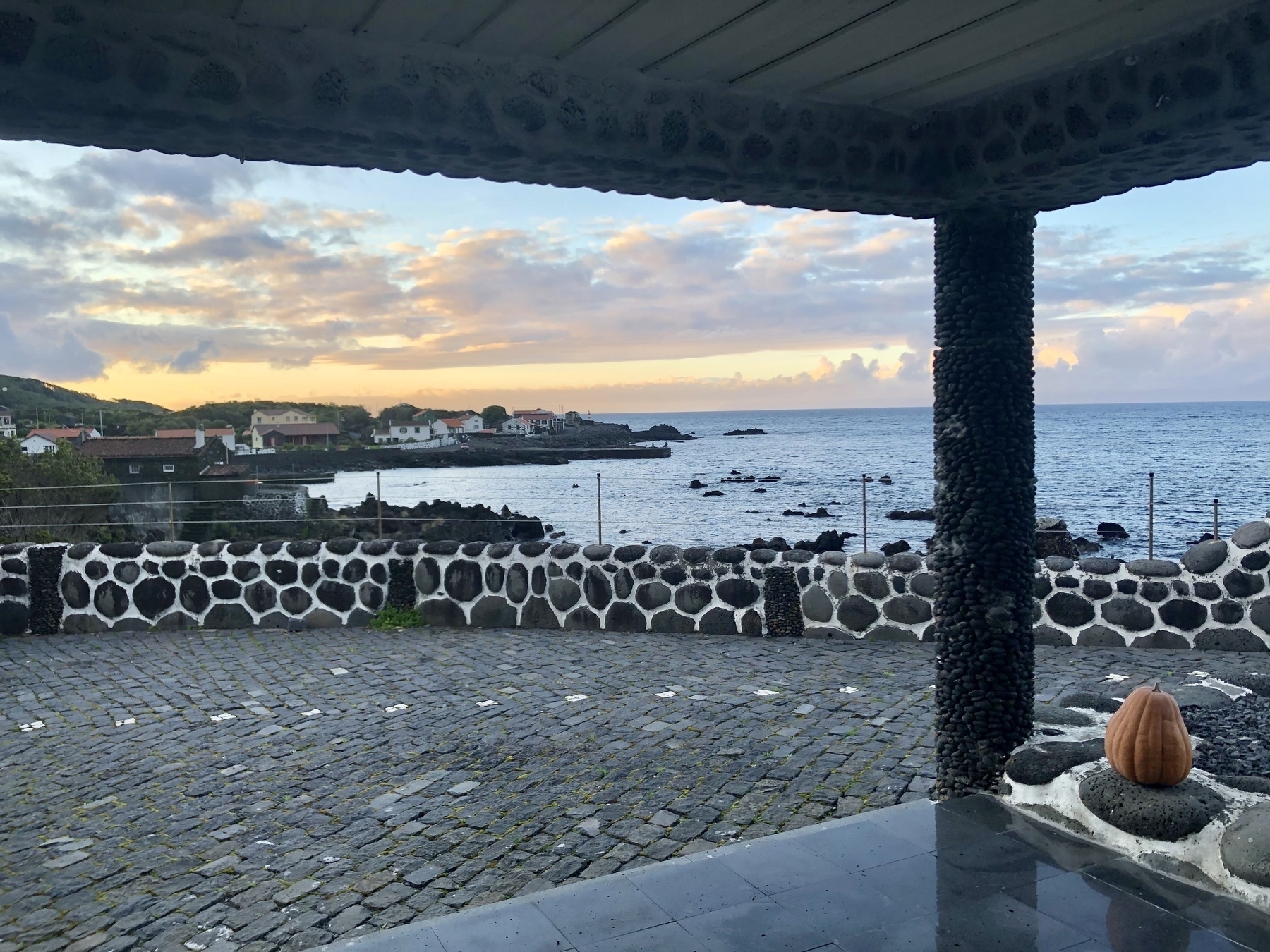 Boathouse view
"The Boathouse" as the Airbnb is called is an early 20th century boathouse. Nowadays, it's a cozy oceanfront cottage with the most amazing view. We arrived quite late in the evening, so I asked our host if there will be drinking water in the cottage if not, we would have bought a few bottles on our way there. I also asked about wine recommendations because that's one if the island specialities. This is what came back: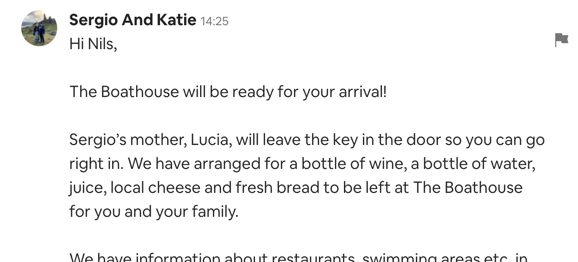 Did I already say that I love Airbnb?
The village of Prainha does not have many things to offer but it was so perfect. Walking a few meters past the cows got us to the little grocery store. A few meter further, there was a local bakery and also a Tapas Place right next to the water. The place actually felt more like British pub with outside seating and delicious food. It was soooooo good to have a pint of beer by see again. The cottage was super high quality. We especially enjoyed our breakfasts and dinners on the outside terrace.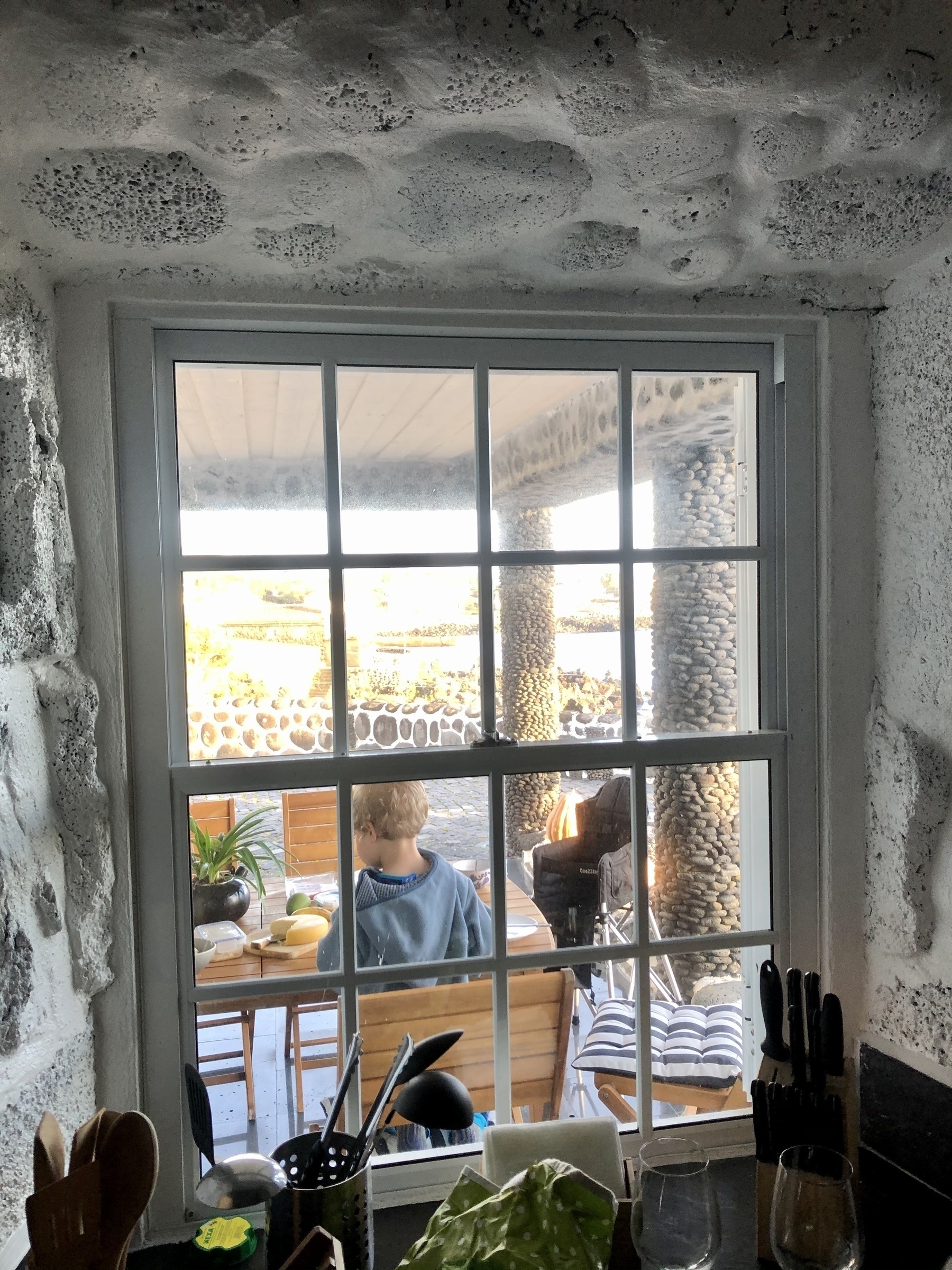 Getting ready for dinner
Pico is a small, volcanic island. Known for whale watching and wine. While we skipped on the Whales because our young kids wouldn't yet enjoy being stuck on a small board for a long time, I made sure to discover the unique, local wines. There weren't many tourists, so many smaller places were shut, but we still managed to eat out at a different restaurant almost every day.
My Pico recommendations
Get a rental car. They are a bit pricy but it's essential to get around.

Try the wine. Terras de Lava is a good start.

Restaurants:

Adega Açoriana - Our little Tapas Pub in Prainha
Restaurante Faia - Good food and great ice cream, operated by a nice German couple.
Cella Bar - Fancy-ish restaurant with a very inspiring architecture.
Fonte Tavern - Great garden to have coffee and cake.

Take a swim in a natural pool. You'll find them everywhere on the island but the one in Prainha, right next to Adega Açoriana was our favourite. Soooo refreshing!

Go on a hike. Since it's a volcanic island, going up to the Pico mountain is the most famous route. We opted for easier but still challenging options so we are still able to carry the kids. Starting from Igreja de São Sebastião is a nice one.
Pico was amazing but after a week, it was time to say goodbye. We then spent another week on São Miguel, but this time, on the western part of the island. Unfortunately, there was an outbreak of Corona cases, so the island became a risk territory. That meant closed restaurants, a curfew after 20:00 on weekdays / 15:00 on the weekend and a mandatory quarantine of 5 days plus another PCR test when we get back to Germany. Not ideal, but we made the best out of it and had another lovely week in paradise.
We actually met another German family who had a boy of Lasses age. It was so much fun watching them play at the beach. They flew to the Açores in July 2020 and then simply didn't board their return flight. Instead, they are now buying a house to permanently stay on São Miguel. I guess we are not the only ones who like this jewel of the Atlantic 😁
The flights back were pretty smooth. As we started the trip super early in the morning, the kids slept for most of the flights. So, Rike and I enjoyed a bit of quiet reading time. When we changed planes in Lisbon, we met a XING colleague. Crazy, how small the world can be.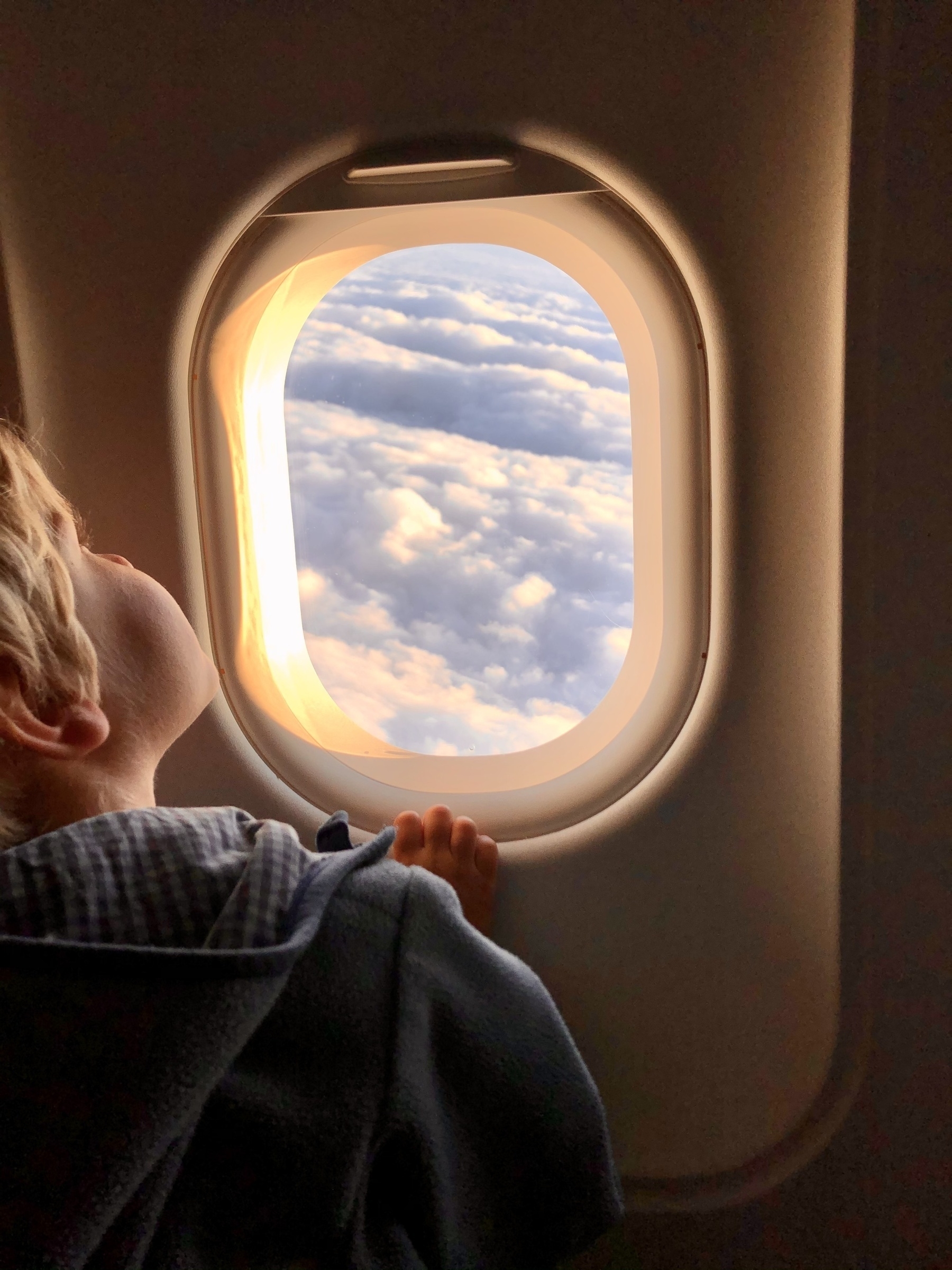 Back to Hamburg 🇩🇪