Days get shorter and nights longer. Mornings start with crisp, fresh air until the first ray of sunlight. Summer officially didn't end yet, but you can certainly feel that something is about to change. 🍃
I hope you had a fabulous summer! After the long, cold and - thanks to the pandemic - lonely winter, we all deserved a proper break, didn't we?
The Neubauer's household spent a lot of time outside with many long camping weekends and a proper multi-week vacation in 🇩🇰 Denmark. The whole extended family made their to Kerteminde. It's a lovely little coastal town on the island of Funen, north of Odense. Nice beaches, high quality design stores, great restaurants and the most delicious liquorice ice cream! We rented this Airbnb and were once again super happy to use Airbnb instead of more traditional rentals. You just get so much more bang for your buck.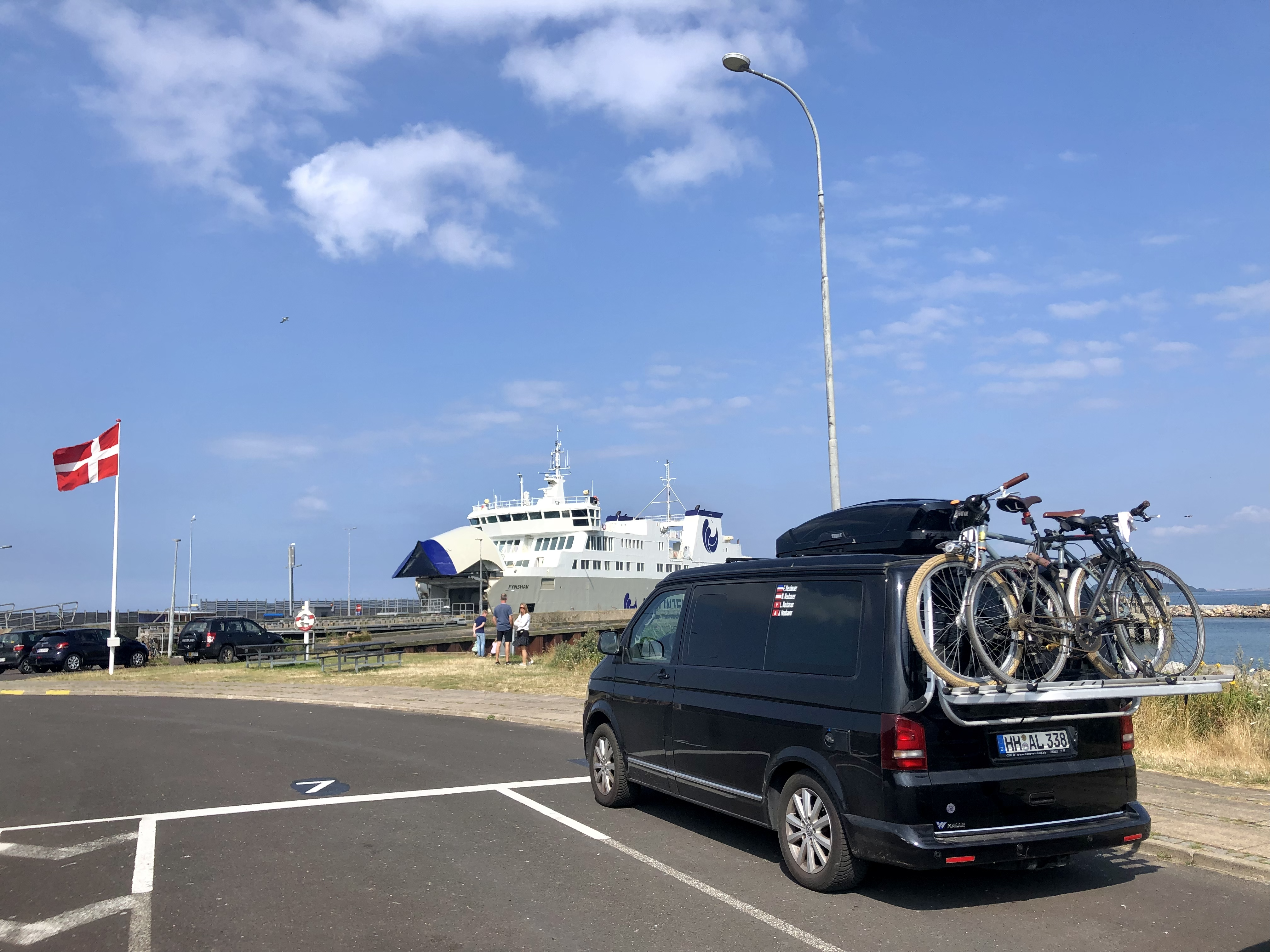 Our VW Bus "Kalle" ready to board the 🇩🇰 Ferry
Even though the Covid-19 pandemic is far from being done, it feels like we have it under control. At least here in central Europe. Two thirds of Germans are vaccinated and pretty much everything is open again. There are strict measures of course, like social distancing, wearing masks, getting tested and so on. That's a bit annoying but so much more better than lockdowns. Also, borders are open, giving us back our freedom to move as we please. Denmark even just dropped all Covid-19 measures!
For us, the timing couldn't be more perfect. After maternity and parental leaves as well as "home office only", our life as a family is changing drastically. Rike just started in her new school, as the head teacher of a new first class. Lasse goes to his Waldkindergarten and Jonte did a fantastic job at getting used to his child minder. When I drop him off, it takes a minute and he waves toward my direction. That's his way of saying "Daddy, please leave now" 😢.
Next week will be the Grand Opening of the New Work Harbour, our fancy new office in the Hamburger HafenCity district. I couldn't be more excited as it also means that I will return to the office for at least 50% of my time. Working with my team face-to-face is the best. We actually met last week already as I invited everyone for a 🥩BBQ in my garden. That was the first time we all saw each other since 1,5 years. Insane!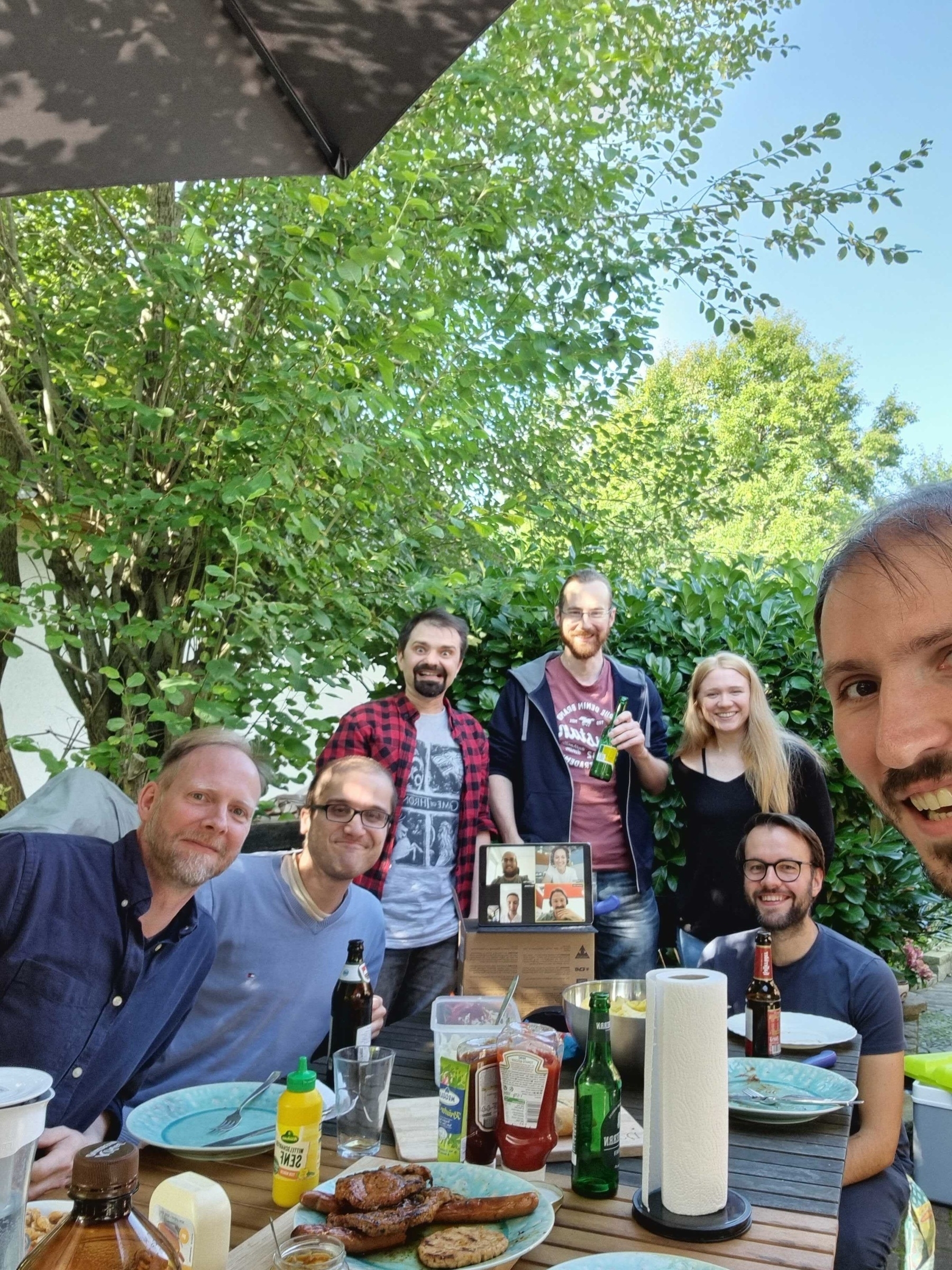 Do you spot our 4 colleagues from 🇵🇹 Porto who joined remotely?
It's been quiet on this Blog in the past months. I could blame it on summer, family and work busyness. But that would be too easy. Truth is that Blogging on a regular basis for an infinite time is hard. Probably too hard to keep it enjoyable and creatively inspiring over the long run.
Hence I decided to go for a seasonal publishing schedule. And the first season starts now. Since I'm an 🏈 NFL fan ever since the NFL Europe came to Berlin in 1998, the NFL season will guide my Blogging schedule.
This week, Tampa Bay kicked things off against the Cowboys. And so will I. Welcome to the season. Welcome to Blog S1!