A couple of weeks ago, I wrote about the lack of clarity, hope and perspective in the communication by the 🇩🇪 Bundesregierung. Well, they read my blog post and came back with a plan! 😏
There even is a (not so) fancy (but very clear) timeline of measures to ease the lockdown:
Image by Bundesregierung.de
Every state or Bundesland can still make their own rules according to those measures. For us in Hamburg it means that non-essential shops aren't open yet but 2 km away in Schleswig-Holstein, they are open. There is nothing holding us back from crossing the boarder. But of course, we continue to avoid any unnecessary exposure to gatherings.
Kindergartens are going back to a somewhat normal operating mode as teachers getting vaccinated which means that my older son can go there more often for the next 2 weeks. And then, we are off to a month of traveling in our 🚐 VW California camper-van. I'm so excited.
Impact on Travel Plans
We don't know where we will go. It all depends on weather and Corona measures in the southern European countries. Maps like this one from pincamp.com help to monitor current developments.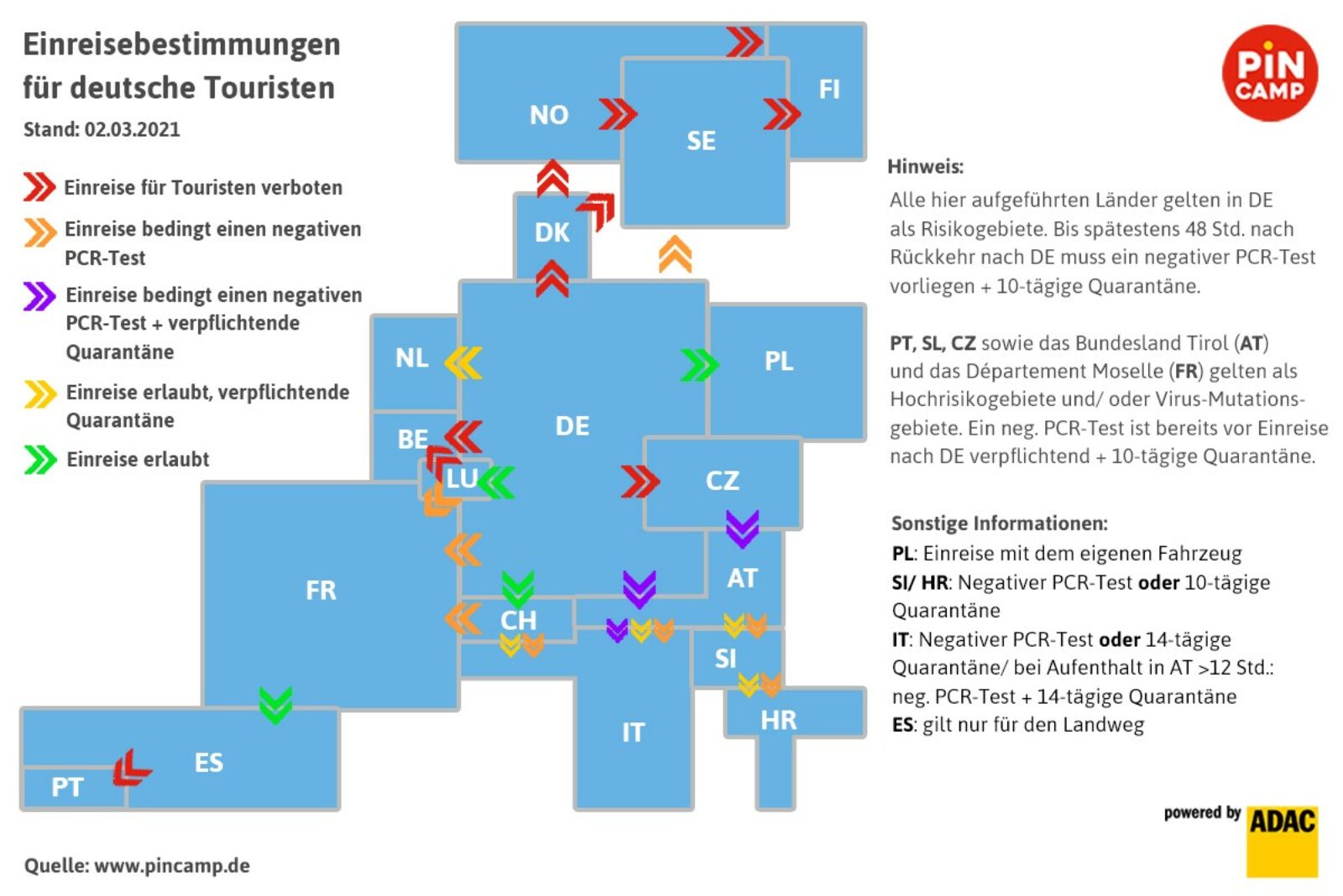 Image by pincamp.de
We'll decide on the direction in about 2 weeks. So excited! 🚀